Welcome to the Birmingham Community Charter High School Baseball web site...HOME OF THE 1964,1966,1969, 2014,2017,2018 and 2019 CITY CHAMPS! From this page you can find information about our teams, the coaching staff, schedules, upcoming events & so much more. Please use the links on the website and check back often as information changes daily.


Victory gear is now available for purchase at Victory Custom Athletic. Please Click Here to be taken to the web site where you can place your purchase online.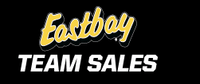 Eastbay store is now live for ordering. You will be able to order from our store year around. You will notice a closing date on the site, the site will close for one day so orders can be filled. It will re-open the the following day and you will notice a new closing date. Please click here to be taken to the store where you can place your orders online. All orders will be shipped directly to your house.